Blood and Quiescence / Crau a Chwsg


In the final episode of the series, Wilkin and Milus lead an unlikely band of brothers on a life-threatening rescue mission.


Milus Corbett


Milus Corbett is a main character in FX's The Bastard Executioner. He is Ventris' sly and ambitious right-hand man. He shrewdly influences the law of the land as Ventrishire's Chamberlain, the Baron's most trusted adviser and strategist.
Characters
About
The Bastard Executioner is set in the early 14th century, a knight named Wilkin Brattle in King Edward I's army is broken by the horrors of war and vows to lay down his weapon. When that violence finds him again, he is forced to pick up the bloodiest sword of all, the Executioners sword.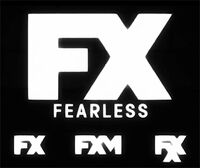 Ad blocker interference detected!
Wikia is a free-to-use site that makes money from advertising. We have a modified experience for viewers using ad blockers

Wikia is not accessible if you've made further modifications. Remove the custom ad blocker rule(s) and the page will load as expected.